Using Data Sci­ence to Avoid an Exis­ten­tial Cli­mate Crisis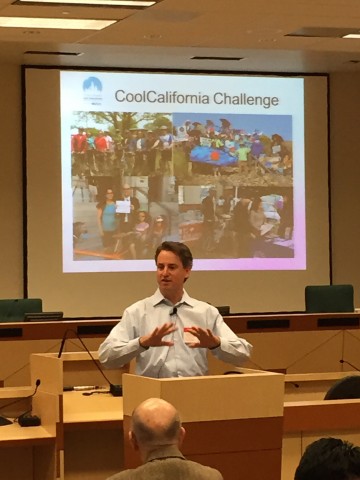 The cli­mate cri­sis is upon us. At this point there is lit­tle chance of meet­ing global, national and local cli­mate tar­gets. At best, our col­lec­tive efforts will pre­vent some of the worst con­se­quences of cli­mate change from hap­pen­ing this cen­tury. This real­ity leaves many of us in an exis­ten­tial cri­sis. Will we look back on our lives and think that we've done enough?
In this fol­low up to last semester's "20 under-​​appreciated prob­lems" talk, I'd like explore attendee's thoughts on how to best chan­nel our col­lec­tive resources to address the cri­sis. At least part of the answer lies in apply­ing pres­sure on the largest levers and tap­ping latent poten­tial for change. In this light, I will present recent work from Eco­Data­Lab, an under­grad­u­ate intern­ship pro­gram to auto­mate GHG inven­to­ries, indi­ca­tors and decision-​​making tools in Cal­i­for­nia and the United States. This work is uncov­er­ing new insights and oppor­tu­ni­ties for pol­icy, tech­nol­ogy and behav­ior change to trans­form our econ­omy from local to national scales.
Join the con­ver­sa­tion to explore how we may sup­port each other to be effec­tive enough to avoid an exis­ten­tial cli­mate cri­sis. This may involve occa­sional deep dives into data sci­ence, GHG account­ing, cli­mate pol­icy and activism.