Two-​​Stage Monte Carlo Sim­u­la­tion to Fore­cast Lev­elized Cost of Elec­tric­ity for Wave Energy
Rachael Green is cur­rently an under­grad­u­ate senior at the Uni­ver­sity of Cal­i­for­nia, Berke­ley. She is major­ing in Envi­ron­men­tal Eco­nom­ics and Pol­icy in the Col­lege of Nat­ural Resources with a minor in His­tory from the Col­lege of Let­ters and Sci­ence. She has worked as an under­grad­u­ate researcher in the col­lab­o­ra­tive effort between the Renew­able and Appro­pri­ate Energy Lab­o­ra­tory and Cal­Wave Power Tech­nolo­gies, Inc. Despite wave energy's vast global poten­tial, there has been rel­a­tively lit­tle com­mer­cial deploy­ment to date. This has been par­tially attrib­uted to the large uncer­tainty in both the cur­rent esti­mated and future expected elec­tric­ity gen­er­a­tion costs asso­ci­ated with wave tech­nolo­gies. Her pre­sen­ta­tion quan­ti­fies the uncer­tainty of the fore­casted lev­elized cost of elec­tric­ity (LCOE) for wave energy as it relates to United States and Euro­pean Union energy tar­gets. Next month she will present this work at the Inter­na­tional Con­fer­ence on Renew­able Energy Research and Appli­ca­tions. After grad­u­at­ing, Rachael hopes to con­tinue work­ing in the renew­able energy field.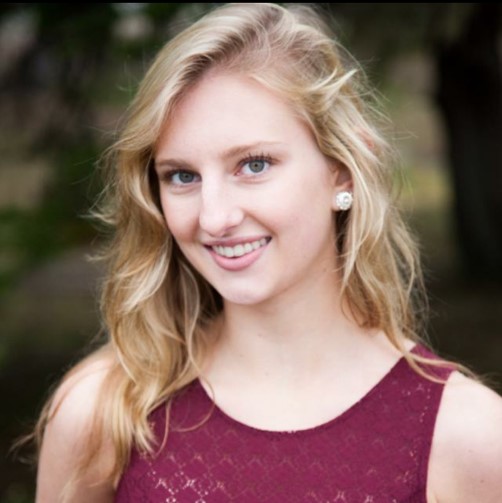 Rong HAN (Ph.D Can­di­date in Bei­jing Insti­tute of Tech­nol­ogy, Vis­it­ing Scholar in Berke­ley Energy and Cli­mate Institute).
Research progress of IAMs Down­scal­ing model, Eval­u­a­tion model and Land use model
Rong HAN is cur­rently a third year PhD Can­di­date in Cen­ter for Energy & Envi­ron­men­tal Pol­icy Research, Bei­jing Insti­tute of Tech­nol­ogy. She came to Berkeley's Energy and Cli­mate Insti­tute as vis­it­ing scholar for one year. Dur­ing the process of PhD stu­dent, her research mainly focus on assess­ment of global cli­mate pol­icy, China's car­bon emis­sion trad­ing mar­ket and car­bon finance. These researches have pub­lished on Jour­nal of Cleaner Pro­duc­tion, Nat­ural Haz­ards, and Energy Pol­icy.
Cli­mate change is a com­plex and com­pre­hen­sive process, which can only be under­stood on the basis of the com­bined insights from var­i­ous sci­en­tific dis­ci­plines. In recent years the need for inte­gra­tion of infor­ma­tion among 'earth sys­tem' (ES), 'vul­ner­a­bil­ity, impact, and adap­ta­tion assess­ment' (VIA), and 'inte­grated assess­ment' (IA) com­mu­ni­ties has become stronger. The IAM (inte­grated assess­ment mod­els) model is designed to cou­ple of ES and IA mod­els to account of the pos­si­ble feed­backs between human sys­tems and the earth sys­tem on the global scale. Her pre­sen­ta­tion will be focus on the recent research progress of IMA down­scal­ing model, eval­u­a­tion model and land use model.