THE RENEWABLE & APPROPRIATE ENERGY LABORATORY PRESENTS:
TITLE: Solar Home Sys­tems and the quest for energy access: an insti­tu­tional eco­nomic analy­sis com­par­ing Bangladesh and Kenya
SPEAKER: Georg Heinemann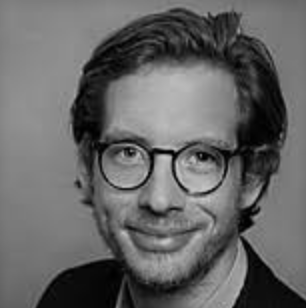 DESCRIPTION: 
In light of being the coun­try with the high­est and fastest grow­ing pen­e­tra­tion of solar home sys­tems (SHSs) in Sub-​​Sahara Africa, Kenya has the ambi­tion to achieve 100% elec­tric­ity access by 2022. With over four mil­lion solar home sys­tems (SHS) deployed, Bangladesh stands out in the devel­op­ment of decen­tral, bottom-​​up electrification.
His work com­pares both coun­tries and pro­vides a crit­i­cal assess­ment of the orga­ni­za­tional mod­els deployed. He will dis­cuss the effects of large-​​scale SHS deploy­ment by con­duct­ing an insti­tu­tional eco­nomic analy­sis in which the orga­ni­za­tional model for SHS dif­fu­sion is intro­duced, the inter­de­pen­den­cies between recent gov­ern­ment poli­cies and the sup­ply side is analysed, and pol­icy adjust­ments are suggested.
He offers insight into the oppor­tu­ni­ties and chal­lenges of decen­tral elec­tri­fi­ca­tion based on off-​​grid tech­nolo­gies, while advanc­ing our under­stand­ing of energy access in the Global South as part of the UN SDG 7 goal.
BIOGRAPHY: 
Georg is cur­rently a vis­it­ing scholar at Energy & Resources Group at UC Berke­ley. His fel­low­ship is part of his Phd pro­gram which he pur­sues at Berlin Uni­ver­sity of Tech­nol­ogy (TU Berlin), Work­group for Eco­nom­ics and Infra­struc­ture Pol­icy. His research inter­ests include energy access, envi­ron­ment and sus­tain­abil­ity as well as insti­tu­tional eco­nom­ics. Fur­ther­more, he co-​​leads the junior research group Microen­ergy Sys­tems at TU Berlin. Prior to his research he has worked in numer­ous roles for off-​​grid com­pa­nies, includ­ing a three-​​year stay in East Africa for Bare­foot Power PTY Ltd. Before join­ing Bare­foot Power he served as vol­un­teer for a year in Uganda for the Ger­man devel­op­ment ser­vice weltwärts. He holds a double-​​degree diploma in Inter­na­tional Busi­ness Admin­is­tra­tion from ESB Reut­lin­gen and ICADE Madrid.