NEWS

Patricia Hidalgo-​​Gonzalez named a 2019–2020 Siebel Scholar in Energy Science!
Patri­cia Hidalgo-​​Gonzalez was today named a  2019–2020 Siebel Scholar in Energy Science!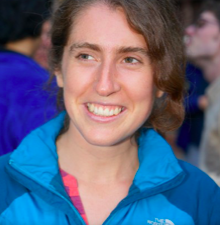 Join­ing a com­mu­nity of grad­u­ate stu­dent Siebel Schol­ars, Paty is now part of The Siebel Energy Insti­tute, global con­sor­tium for inno­v­a­tive and col­lab­o­ra­tive energy research.
The Insti­tute funds coop­er­a­tive and inno­v­a­tive research grants in data ana­lyt­ics, includ­ing sta­tis­ti­cal analy­sis and machine learn­ing, to accel­er­ate advance­ments in the safety, secu­rity, reli­a­bil­ity, effi­ciency, and envi­ron­men­tal integrity of mod­ern energy systems.
Paty's work is on power sys­tems the­ory, includ­ing both ana­lytic work and the devel­op­ment of the SWITCH mod­el­ing tools, and prac­tice, with research foci in the US, Chile, and China, and on basic power sys­tem reli­a­bil­ity, and deep decar­boniza­tion of the sector.
Bravo!