Meet the Laos Energy Mod­el­ing and Pol­icy Analy­sis (Under­grad­u­ate!) Team:
The focus of this inter-​​disciplinary and inter-​​university research group is to develop sus­tain­able energy, water, and land-​​use sce­nar­ios for Laos, and to work with local stake-​​holders on the costs and ben­e­fits for com­mu­ni­ties, the nation, and the regional com­merce in energy, water, food, tim­ber and other commodities.
Aadi­tee Kudrimoti
Bio: Aadi­tee is a fourth-​​year at UC Berke­ley study­ing polit­i­cal sci­ence and pub­lic pol­icy with a con­cen­tra­tion in energy, devel­op­ment, and inter­na­tional rela­tions. Aadi­teeis orig­i­nally from Tuc­son, Ari­zona, where she began to develop an inter­est in inter­na­tional envi­ron­men­tal affairs. At UC Berke­ley, Aadi­teeis work­ing on projects in the polit­i­cal econ­omy of Chi­nese devel­op­ment finance, rural elec­tri­fi­ca­tion, and col­lec­tive action. Aadi­tee­has become espe­cially inter­ested in how the rise of renew­able tech­nol­ogy is influ­enc­ing energy diplo­macy around the world. She hopes to pur­sue a career in acad­e­mia and pub­lic pol­icy and work on gov­er­nance tools to build the bar­gain­ing capac­ity of LDCs against MNCs, for­eign state-​​owned enter­prises, etc. on the sub­ject of FDI and other types of invest­ment. She sees SWITCH-​​Laos as hav­ing the poten­tial to serve as a crit­i­cal tool in assist­ing the increase of the Lao people's bar­gain­ing power over FDI in the energy sec­tor and thus their auton­omy in deter­min­ing their own eco­nomic devel­op­ment. Out­side school, Aaditee's inter­ests include dance, food jour­nal­ism, and cooking.
Alex Lathem
Bio: Alex Lathem is a third-​​year under­grad­u­ate at Yale Uni­ver­sity. He is a physics major with sev­eral years of expe­ri­ence using pro­gram­ming lan­guages, includ­ing Python SQL, C, and Bash, to ana­lyze sci­en­tific data. Pre­vi­ous research projects Alex has worked on include astrom­e­try of near-​​Earth aster­oids and the cre­ation of a Hub­ble curve through the analy­sis of Type Ia super­novae. Alex spent the sum­mer of 2019 work­ing on the SWITCH model for China, and is very excited to apply the skills he learned there to a ver­sion for Laos. Out­side of research, Alex is also inter­ested in music, video game design, lin­guis­tics, and history.
Ash­ley Yip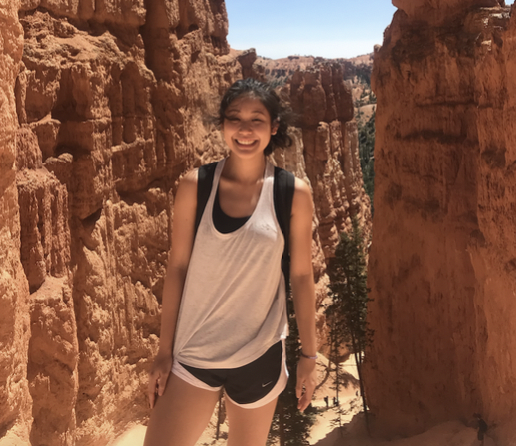 Bio: Ash­ley is a second-​​year under­grad­u­ate study­ing envi­ron­men­tal sci­ence with an empha­sis in global pol­i­tics. She moved to New Mex­ico, where she devel­oped an inter­est in envi­ron­men­tal affairs. At UC Berke­ley, she is involved in a pre-​​law asso­ci­a­tion that helped her explore her inter­est in law and how she may inte­grate that into envi­ron­men­tal­ism. Off cam­pus, she is work­ing on a sex edu­ca­tion reform project in Sin­ga­pore with the Min­istry of Edu­ca­tion. She is con­stantly explor­ing the inter­sec­tion between pol­icy, edu­ca­tion, and the envi­ron­ment. She hopes to return home to Sin­ga­pore and pur­sue a career in inter­na­tional envi­ron­men­tal pol­icy or law within South­east Asia. Ash­ley chose to work on SWITCH-​​Laos not only because green­ing ASEAN's eco­nomic devel­op­ment is essen­tial to tack­ling cli­mate change, but also because she is famil­iar with the demo­graphic. She has done research in regards to both urban and rural agri­cul­ture in Asia and the US, and led research for envi­ron­men­tal man­age­ment in busi­ness oper­a­tions. Out­side of school, her inter­ests include climb­ing, hik­ing, piano, and camper vans.
Rachel Ng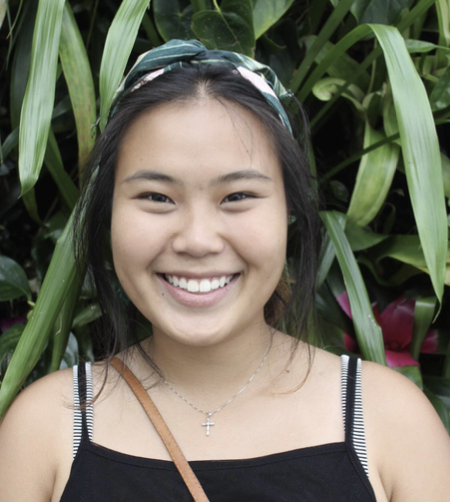 Bio: Rachel is a second-​​year Envi­ron­men­tal Sci­ence and Data Sci­ence major. A Singapore-​​native, Rachel describes that SWITCH-​​Laos extremely impor­tant to her because it is an impor­tant step towards the energy secu­rity of South­east Asia. She believes that the sus­tain­able elec­tri­fi­ca­tion of South­east Asia is key to regional grid sta­bil­ity and energy trade. She is pur­su­ing SWITCH-​​Laos as crit­i­cal in lead­ing the way towards sus­tain­able elec­tri­fi­ca­tion. Rachel is inter­ested in the inter­sec­tion­al­ity between cli­mate change and com­mu­nity, explor­ing how com­mu­nity based issues caused by cli­mate change can be alle­vi­ated through data. Fur­ther­more, Rachel is cur­rently con­cerned about equal access to edu­ca­tion and vol­un­teers weekly as a men­tor to ele­men­tary school stu­dents. In the future, she hopes to return to Sin­ga­pore and guide envi­ron­men­tal change through cre­at­ing an ecosys­tem of sus­tain­able com­mu­ni­ties and busi­nesses. Her hob­bies include dance, rock climb­ing and water sports.