RAEL Lunch Seminar, by Juan Pablo Carvallo, Isa Ferrall, and Serena Patel 
"RAEL energy modeling efforts in East Africa" 
November 6th @ 12:00 pm - 1:00 pm (Barrows 310)
Abstract:
Access to 'affordable, reliable, sustainable, and modern energy for all' is both a UN Sustainable Development Goal, and a key enabler for nearly all of the other sustainable development goals. In Sub-Saharan Africa in 2014, nearly 610 million individuals lacked access to energy as reported by the World Bank. Therefore, these economies face dual challenges of sustainably expanding and improving their energy supply and reliability while at the same time reducing poverty.
The RAEL lab has engaged in many research efforts over the years with the goal of sustainably improving energy access. Today, we will present a sample of RAEL's recent energy modeling efforts in East Africa such as SWITCH Kenya, SWITCH Uganda, and the Grid and Access Planning Model (GAP). We look forward to your insight and comments.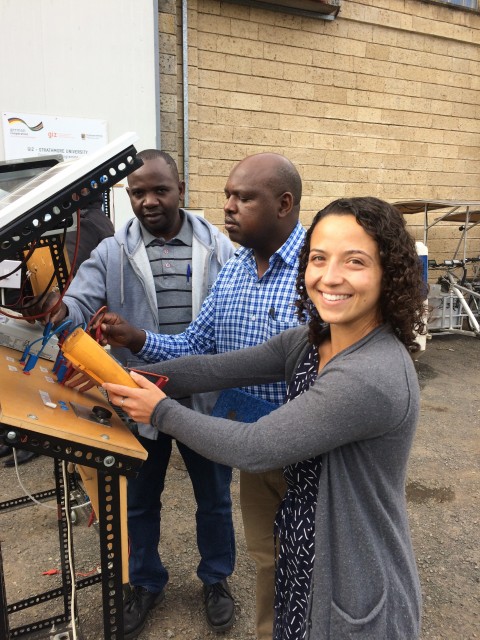 Figure: Isa Ferrall participating in a solar training course at the Solar Energy Research Center at Strathmore University in Nairobi, Kenya.