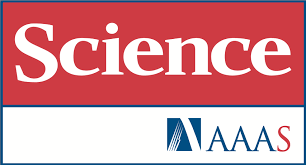 Stakeholders in climate science: beyond lip service?

As part of an ongoing collaboration, the team of

Nicole L. Klenk, Katie Meehan, Sandra Lee Pinel, Fabian Mendez, Pablo Torres Lima, and Daniel M. Kammen 

have produced a paper that appeared in Science on November 13, 2015.  You can download the:

Summary here for free (open access, by special permission),

Reprint here for free (open access, by special permission),

and the

Full text here for free (open access, by special permission).

For this we thank the AAAS and Science Magazine. A key part of this project is to collect information and to build a community of practitioner groups that at share their experiences and needs in accessing, using , and finding support in integrating climate information in their operations. We ask you to read the paper and review the table below of example groups, and to consider both sharing this with groups who you know who have lessons to share, and for those who can upload their information and to download the information on what these groups are doing. We will update the table of groups regularly as more organizations share their data.  You can view and download that data below. We also invite you feedback on other information you would like to have collected and shared in the process. [su_tabs][su_tab title="Stakeholders List"] View this list on Google Sheets [/su_tab] [su_tab title="+ Add Your Network"] To enter your organization in our Stakeholders in Science database please fill out the form below or on a separate page. [/su_tab] [/su_tabs] You can also download the spreadsheet here. ABOUT THE AUTHORS: Nicole L. Klenk, Katie Meehan, Sandra Lee Pinel, Fabian Mendez, Pablo Torres Lima, and Daniel M. Kammen Nicole Klenk's research examines the role of (environmental) science in society, the science-policy interface, the politics of knowledge co-production, mobilization and application, and new modes of environmental governance. Her research is mostly situated in the interpretive social sciences and her theoretical orientation is interdisciplinary, drawing from science studies, post-structuralist political theory, and pragmatism.  Her areas of focus are forestry, biodiversity conservation and climate change adaptation. Email: nicole.klenk@utoronto.ca Fabian Mendez, physician and PhD in Epidemiology, is full time professor and head of the School of Public Health at the Universidad del Valle in Cali, Colombia. His research interests focus in the complex relationships between environment and health with interdisciplinary approaches. He has developed research in different topics from vector borne diseases to health effects of environmental pollutants, and right now develops a project to evaluate health vulnerability to climate change with a watershed approach in an area of Colombia. Email: fmendez@grupogesp.org Katie Meehan is assistant professor of Geography and co-director of the Science, Environment, and Society Lab at the University of Oregon. Her research and teaching interests focus on water governance, urbanization, the science-policy interface, and climate change adaptation. Recent work, supported by a Fulbright NEXUS grant, examines the spatial governance challenges associated with institutionalizing local knowledge and non-networked water supply technologies in Mexico City Email:

 

meehan@uoregon.edu Sandra Lee Pinel is a certified community and regional planner (AICP) and SFAA member since 1988. PhD in Urban and Regional Planning with minors in Anthropology and Latin American Studies. Research on co-management and collaborative planning with local and indigenous communities and government agencies. Assistant professor of sustainable community and regional planning at the Department of Conservation Social Sciences, U Idaho. Area focus includes Pueblo tribes in the Southwest, Philippines, Peru, and northern United States protected areas and community interface. Email: sleepinel@gmail.com Pablo Torres Lima Agronomist specialist in the areas of sustainable development, social anthropology, regional development, environmental design, agroecology, farming systems and social organization. Email: ptorres@correo.xoc.uam.mx This project is supported by the Fulbright NEXUS Regional Fellows Program, for which Daniel Kammen is a Co-Lead Scholar, and all of the other authors are 2014 - 2016 Fellows.